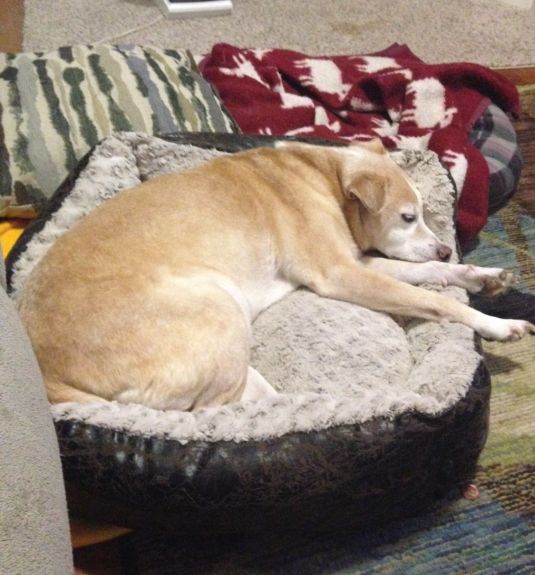 It's almost here.
Surgery in 12 hours.
Misty is ultra calm right now. She has restful periods like this often.
Not the same scene this morning. We were outside with little bro Sparky and boy kitty Tybo when Misty wondered off a little ways. Well she doesn't move too fast so wasn't worried until she started climbing up the hill. Told her no but she got a scent and off she went.
Well had to carry her back cause her hip was hurting so bad after that.  So. I know she will be back on the go soon.
I've been reading posts here trying to calm my nerves. Lots of inspiring stories and helpful info.
We can do this.
That ole painful hip will be history tomorrow.
Yay!